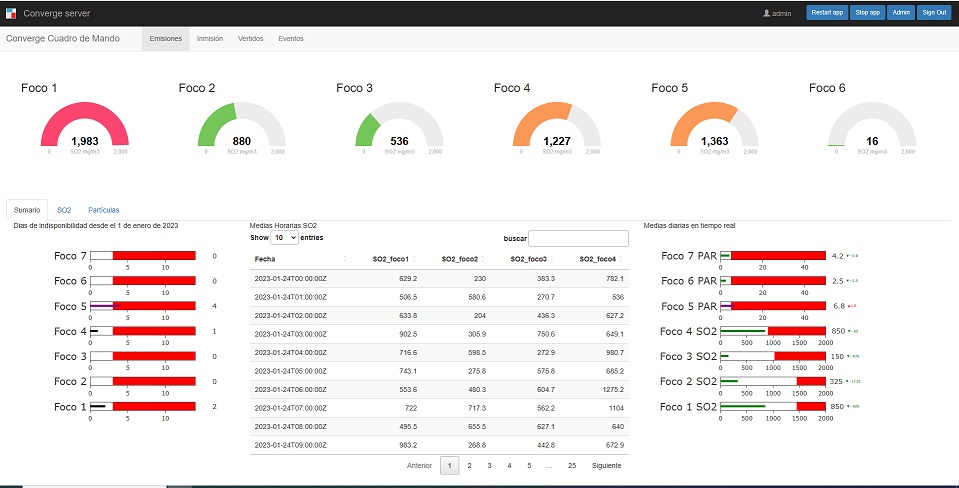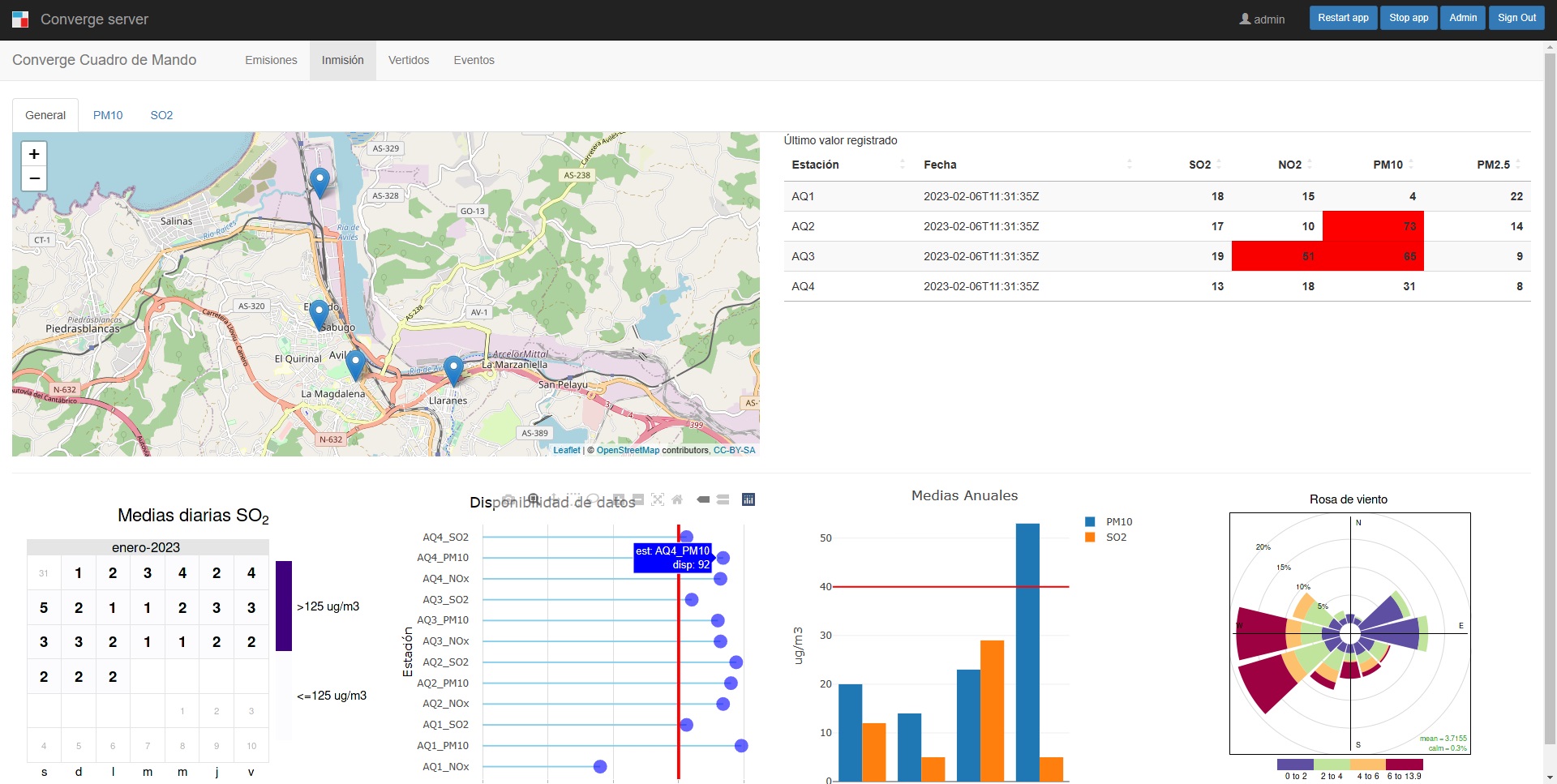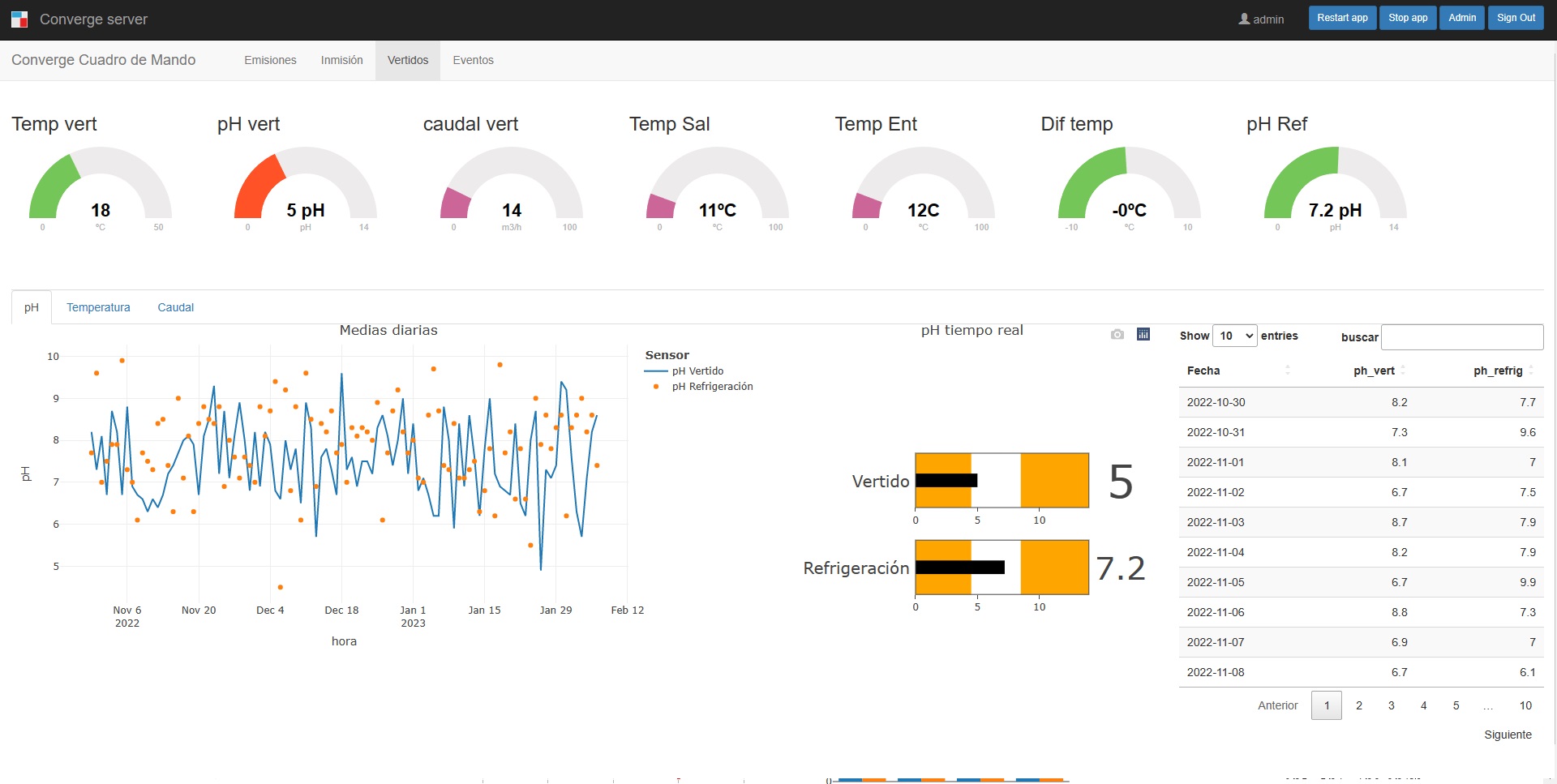 Product information
Category: Management Software
Applications: Air quality, emissions, discharges, meteorology, indoor environmental quality
Converge Dashboards
Dashboards customized for your monitoring application.
In a web environment we design dashboards that connect to your monitoring databases, regardless of manufacturer to get the information you need when you need it.
You can combine information from different sources in a single system and with a wide variety of display modes.