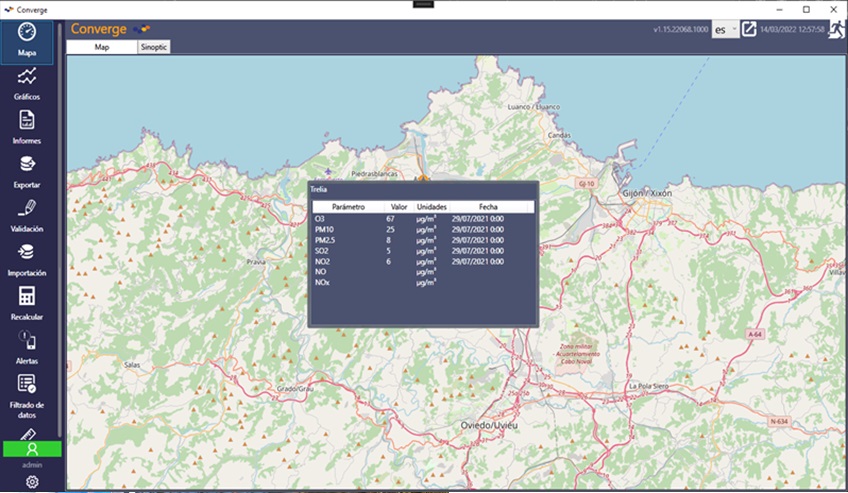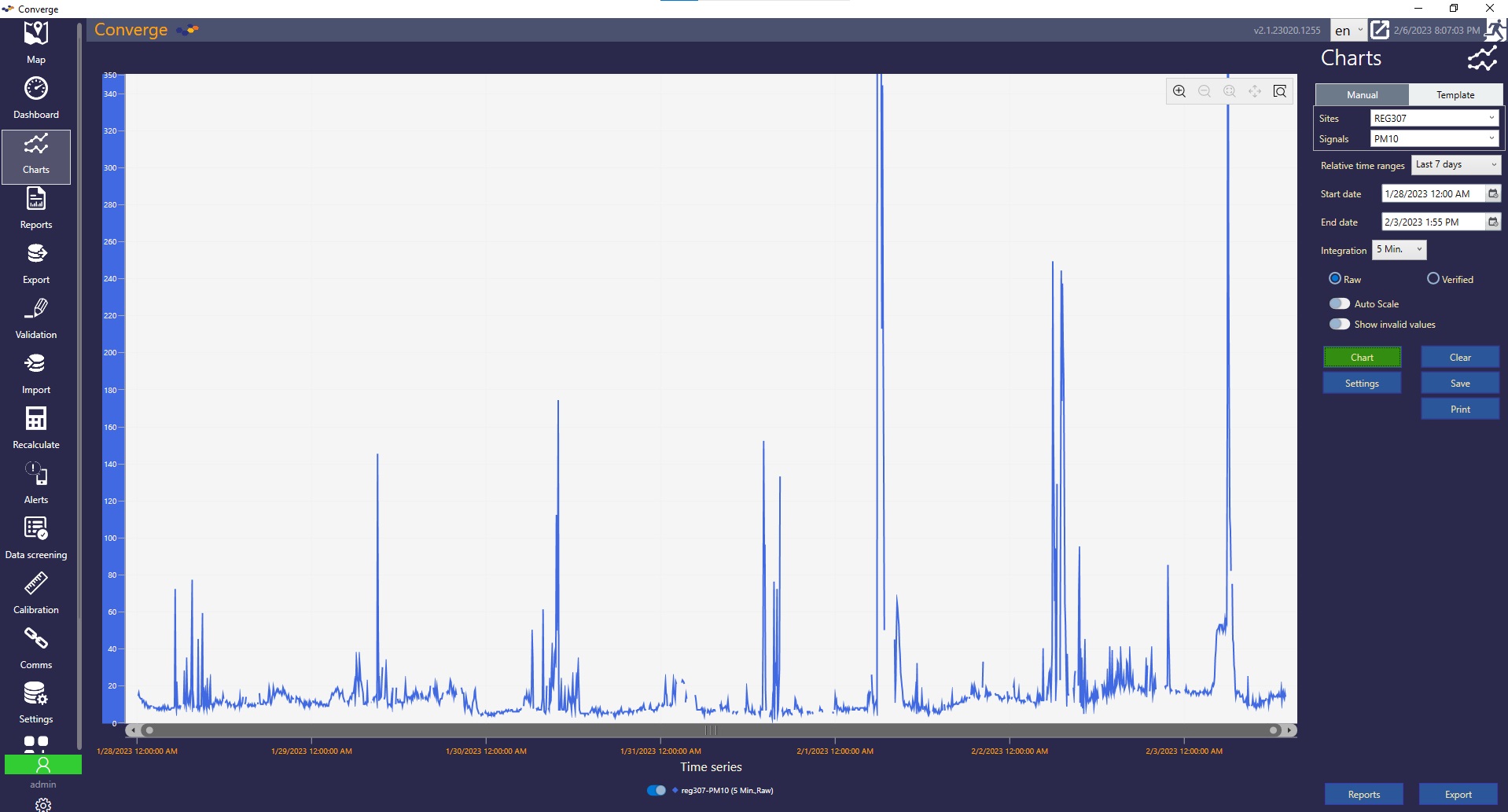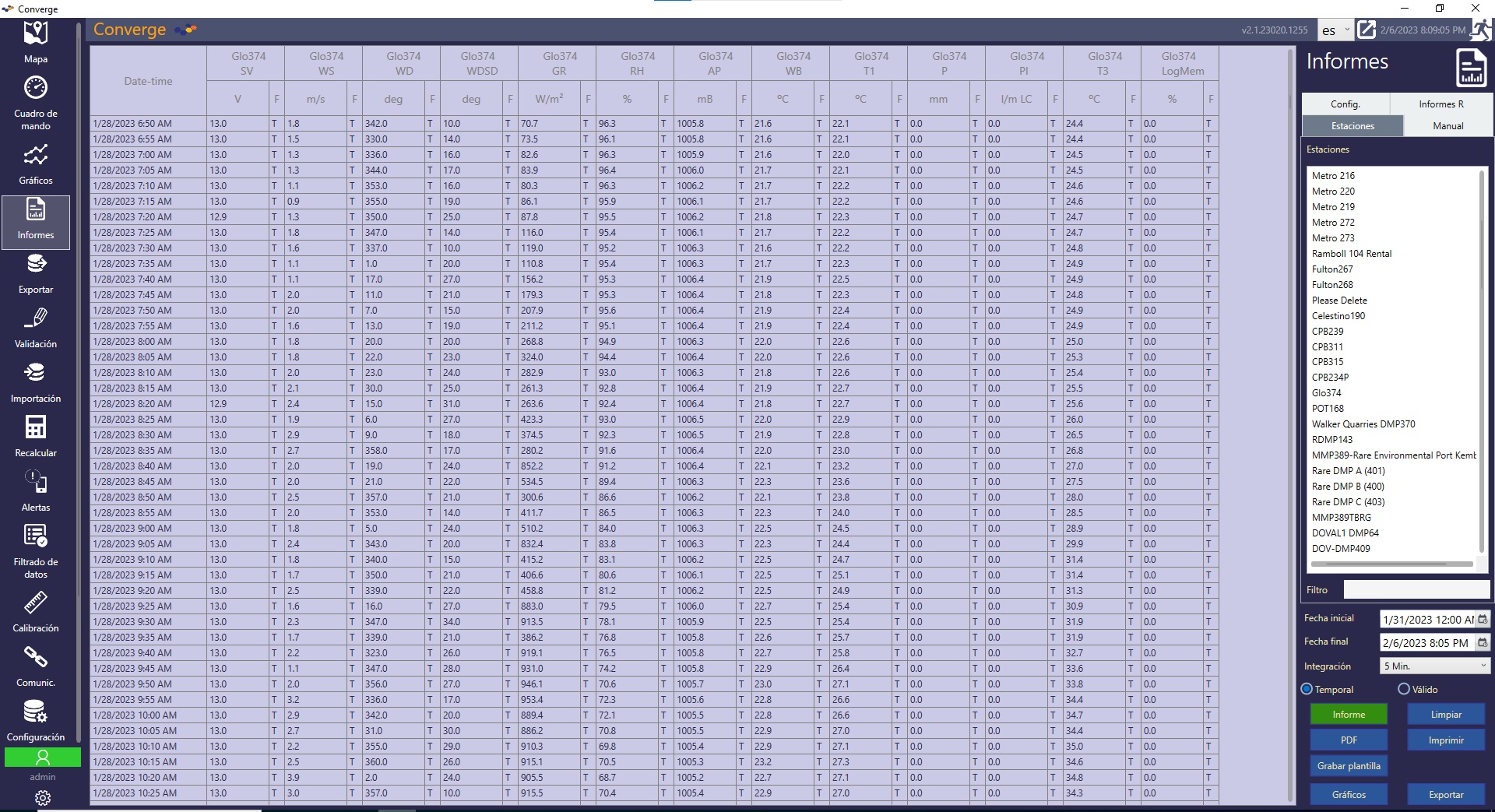 Product Information
Category: Monitoring network management software
Applications: Air quality, emissions, discharges, meteorology, indoor environmental quality
Trelia Converge
Our Trelia Converge software has been specifically developed to meet the needs of modern environmental measurement networks.
It allows handling all kinds of stations, whether they are air quality, emissions, discharges, meteorology and in general any data source that produces time series.
The application is fully adapted to current applicable legislation, making it very easy to apply new calculations to incorporate changes
The system is customized for each client to provide you with the information you need in the way and place you need it.